A completely new experience is gracing the stage of Armory Studios NY  in Schenectady. Monet: The Immersive Experience is an immersive trip through the impressionist's mind-blowing work that transports you to his beloved gardens of Giverny and back. Through 360° digital projections, a VR segment and plenty other interactive activities, Monet: The Immersive Experience grants you an exclusive look into the work and inspiration of the artistic genius. 
Tickets have just been released!
As you step inside the venue, prepare to take in a multisensory spectacle like no other. Monet's artwork comes to life through digital projections that magnify every detail of every piece, from iconic works like "Water Lilies" and "Springtime" to other less known oeuvres. Brushstrokes swirl all around you, taking on different shapes. 
Monet: The Immersive Experience has stopped in cities all around the world, from London to Barcelona. And after a successful run in U.S. cities like Atlanta and Cincinnati, it's now time for the incredible exhibition to say hello to our own Schenectady, just a few minutes from Albany. 
At the mesmerizing exhibit, you won't just experience what it's like to step inside a painting, but you'll also get to live through a day at Monet's gardens in Giverny through a magical VR experience. Flowers, leaves and ferns surround you, bringing nature to the forefront — the very nature Claude Monet cherished and adored. After all, he is the artist who once said: 
The richness I achieve comes from nature, the source of my inspiration.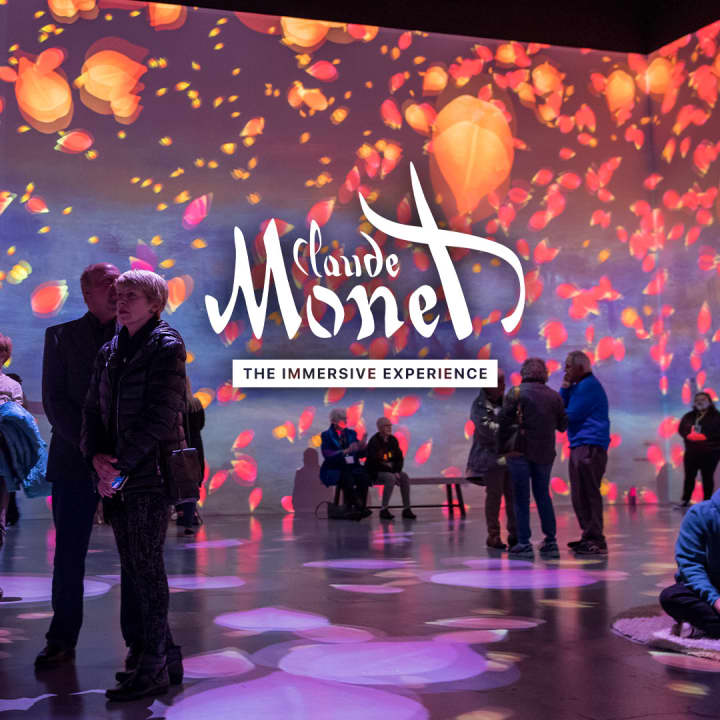 Monet: The Immersive Experience
---