Monet: The Immersive Experience has been charming Albany ever since its opening at Armory Studios. The immersive spectacle takes you on a journey through the artist's mind, presenting his work and life in a completely new way. Through the latest technology, digital displays and sound effects, Claude Monet's legacy comes to life — transporting you into the impressionist's paintings. 
Created by Exhibition Hub and Fever, creators behind some of the country's most beloved immersive experiences, Monet: The Immersive Experience has made its way through the globe. Coined as "amazing" and "well worth it" by attendees, Albany's Monet Experience definitely shouldn't be missed. Here's why we think so:
Monet: The Immersive Experience is special because it's one of the only immersive experiences that seamlessly blends art and technology. Projection mapping acts as the artist here — reimagining what Monet's famous paintings would look like in an interactive show. You'll feel every brushstroke swirl around you in a 360 dimensional spectacle. It's a completely immersive adventure into Monet's world that merges all of your senses, making you feel as though you stepped right through one of the artist's paintings.  
It's not everyday you get to live a day as one of the most influential artists of our time. At the Monet Experience, you'll get to do just that — embarking on a virtual reality journey that transports you into the world of Monet's inspiration. For a small add-on price, you'll stroll through the gardens of the artist's creation, experiencing a more intimate perspective of Monet's work and life. After the VR adventure, we can guarantee you'll learn more about the artist and his mind. 
Monet: The Immersive Experience is not on its first rodeo. Albany is an added location to the very long list of existing Monet exhibits. Since the adventure took the US audience by storm, the popular event has gained international recognition — leaving an impact on art enthusiasts throughout the globe. From Toulouse to London, stopping by our very own Albany, the Monet Experience is undoubtedly making strides. 
When it was in Atlanta, the adventure was described as "another mind blowing and unique digital experience showcasing over 300 of Monet's paintings and sketches." If you want to head on a mesmerizing art journey, look no further. 
If you were thinking of bringing your kiddos to the experience, it should come as a relief to know the experience is family-friendly, but what's more: bringing your littles is encouraged! The Monet Experience even has a sketching segment where kids can unleash their inner artist, recreating some of Monet's works in their own way. Art is for everyone, and the Monet Experience embodies that philosophy! Plus, there are special ticket discounts for students, military and seniors so that everyone can experience Monet's oeuvre in all of its glory. 
The most convincing reason to experience the Monet adventure for yourself might just be other attendees' reviews and ratings. The experience has gathered a 4.64 stars out of 5 on Fever's page, with so many reviews calling it "awesome," "wonderful" and "spectacular." 
While you can still head to your regular museum to see Monet's art, this experience in Albany puts all of his work in perspective using the newest technology. Ready to be swept away?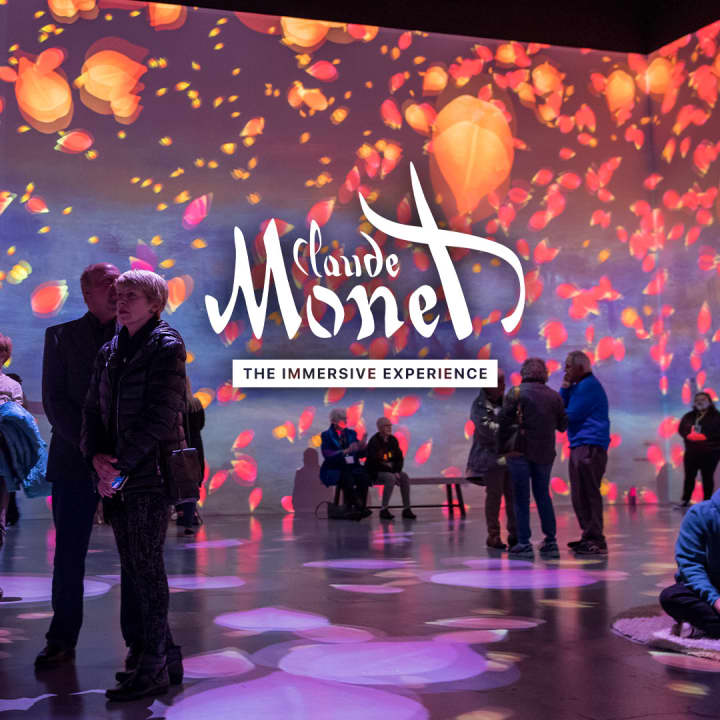 Monet: The Immersive Experience
---