Van Gogh: The Immersive Experience has completely transformed Armory Studios here in Albany. Now, this unmissable exhibition is offering a unique yoga class on February 11, February 26 and March 11, among the cutting-edge, 360 degree digital experience. You'll be able to completely relax and unwind, as Van Gogh's artwork comes to life at this uniquely atmospheric light and sound show.
At the heart of Van Gogh: The Exhibition, you'll also find a few other fun events:
A special 'Wine Yoga' session will take place on February 26 only, because… what better way to unwind after your yoga session than with a complimentary drink of choice?
The "Gratefully Yours" concert on March 4 features live music performances featuring Gratefully Yours, the longest-running Grateful Dead tribute act in the US.
The "Silent Disc-Gogh" experience on March 24 is the perfect opportunities to dance your heart out over 2 dance floors with a full bar, while rotating DJs play exciting music.
Become immersed in the works of art around you, and feel the shift in reality as you dive deep into your subconscious and body with some help from an experienced instructor, who will take you into a state of ultimate relaxation. This exciting new experience is an incredible way to witness the must-see exhibition, all while you focus on your strength and flexibility through sacred yogi practices.
Note: yoga mats will not be provided for general admission, be sure to bring your own! 
Click here to reserve your spot for Yoga at Van Gogh: The Immersive Experience on February 11, February 26 and March 11.
If you love yoga or Van Gogh, this is your chance to check in with your thoughts at the most unique yoga session available in Albany at the moment. Leave this magical session completely refreshed and connected to not only yourself, but Van Gogh's dream-like landscapes and paintings.
Most classes start as early as 7:30am and 8:30am — making for the perfect experience to wake up your every sense and get you ready for the day. Standard admission to this other-worldly yoga class is $40, a VIP ticket costs $80 which comes with a yoga mat to take home and a bottle of water. There are also group discounts available.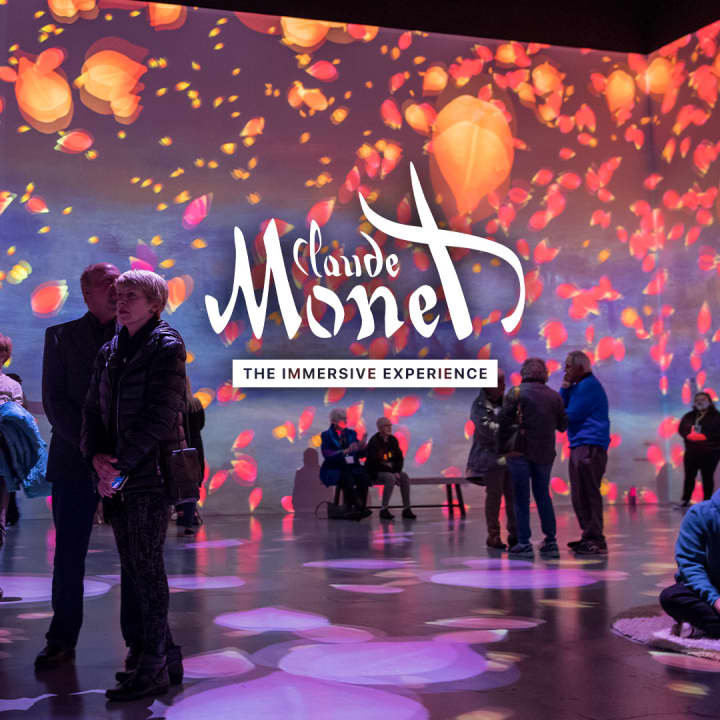 Yoga at Monet: The Immersive Experience
---