Get up close and personal with one of the greatest masterpieces in the world at Michelangelo's Sistine Chapel: The Exhibition. Emulating all the splendor of the Vatican City itself, the Sunland Park Mall 750 in El Paso is currently home to breathtaking life-size reproductions of the Sistine Chapel's ornate frescoes. And for a limited time you can experience musical magic in this unbelievable location.
This December, two gorgeous candlelight concerts will turn the Sistine Chapel exhibition aglow with warm candlelight for a stunning marriage of history's greatest pieces of art and music.
Four Bridges String Quartet will play the entirety of Vivaldi's "Four Seasons," as well as a "Holiday Special" featuring The Nutcracker and more. The performances will be at 6:30 PM and 9 PM on December 5 and December 12, respectively, and both are sure to be 60 minutes of relaxing, meditative bliss.
These calming Candlelight events have wowed audiences across the world. With more than 11,000 events under their belt, the Candlelight experience is finally coming to El Paso with these two Sistine Chapel concerts.
As you listen to the music, you'll be treated to breathtaking recreations of Michelangelo's art. Michelangelo's Sistine Chapel: The Exhibition displays the Renaissance legend's stunning frescoes like never before. At this exhibition, Michelangelo's work is printed with a special technique that captures the look and feel of the original paintings. These pieces have been recreated to be the same size as those within the Sistine Chapel. And since these pieces aren't 60 feet off the ground like at the Vatican, you'll be able to take in unprecedented amounts of detail.
Tickets for these meditative, limited-time Candlelight concerts are selling so fast we had to add a second show, so grab yours now!
This experience has been to Shanghai, Chicago, Phoenix, Berlin, Vienna, and many other cities around the world. Now, Rome has officially come to El Paso. Save yourself the airfare and experience the Sistine Chapel's artwork in the soft glow of candlelight.
These breathtaking concerts take place at the Michelangelo Sistine Chapel exhibition at the Sunland Park Mall at 750 Sunland Park on December 5 and December 12.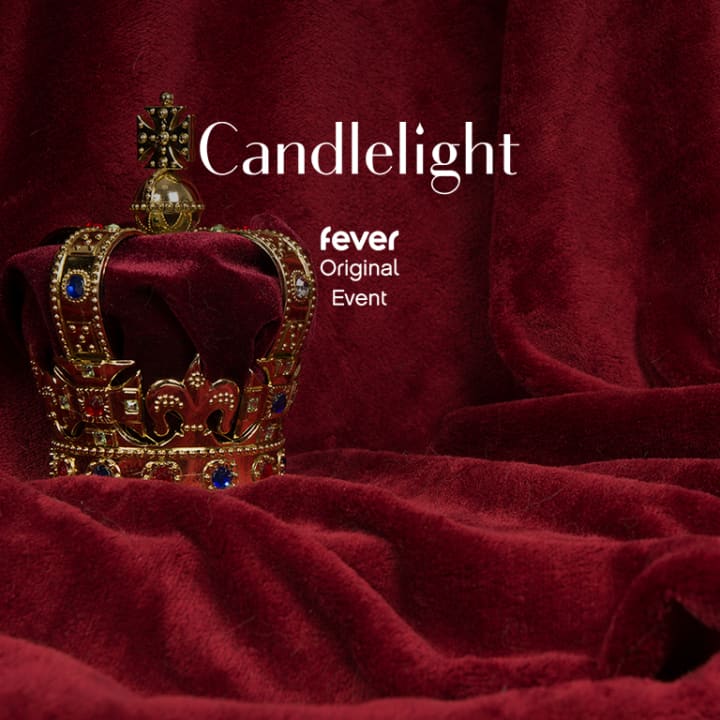 Candlelight: A Tribute to Queen
November 1, 2023 8:45 PM
From $37.89
---