Get your dancing shoes on and usher in the emerging disco renaissance in the best way possible at this dazzling Newcastle 360º experience coming to Newcastle Cathedral on 16 June. This unforgettable evening will be headlined by none other than disco legend Jocelyn Brown – the powerhouse vocalist responsible for iconic dance floor fillers like Somebody Else's Guy. Tickets go on public sale 17 May at 11am, but you can sign up to the waitlist to get exclusive pre-sale access before the general public.
Boogie the night away in a Grade I listed heritage site with the help of Jocelyn Brown's soulful vocals and timeless disco tunes as well as DJ sets from Cramsie, Vanilla Extract and Francesca Traxx at this fabulous Newcastle 360º concert. This immersive 360 experience allows audiences to get closer than ever to the disco superstar as she performs on a centralised stage in one of Newcastle's most stunning venues. With groovy tunes, a legendary headliner and state-of-the-art sound system, this extraordinary evening is geared up to shine brighter than a disco ball.
Newcastle 360º: a dazzling disco spectacle in the heart of the city
Packed with soulful performances and an incredible light show inside a historic building, Newcastle 360º brings the magic of disco music to the forefront at this sensational concert, and the 360º element makes this experience all the more unique. The stage will be set in the heart of Newcastle Cathedral, so they'll be no need to climb on shoulders or stand on your tiptoes to get a good view of the action. As the wondrous waves of funk, soul and disco music blare through the impressive sound system, you can bust a groove next to the cathedral's stunning grand organ while surrounded by spectacular Gothic architecture.
Once the DJ sets have warmed up audiences with funky tunes and house classics, Jocelyn Brown will then take to the stage, giving you the chance to experience the star's power-packed vocals and disco flare in front of your very eyes and ears. The disco legend has worked with musical greats including Michael Jackson, Quincy Jones and Luther Vandross and has scored multiple dance-inducing hits on the charts. You'll hear Brown's signature songs from her remarkable discography on top of some spine-tingling covers that promise to give the whole room goosebumps. Feel the funk and dance to disco at this unmissable concert experience coming to the city's most precious landmark this June.
Newcastle 360º will be taking over Newcastle Cathedral with this once-in-a-lifetime disco experience from 6pm to 11pm. This is a standing event with limited seating, so be prepared to shimmy all night long in comfortable footwear. The age requirement is 21 and over and last entry is at 7:30pm. Sign up to the waitlist to give yourself the best chance of securing tickets before they all sell out.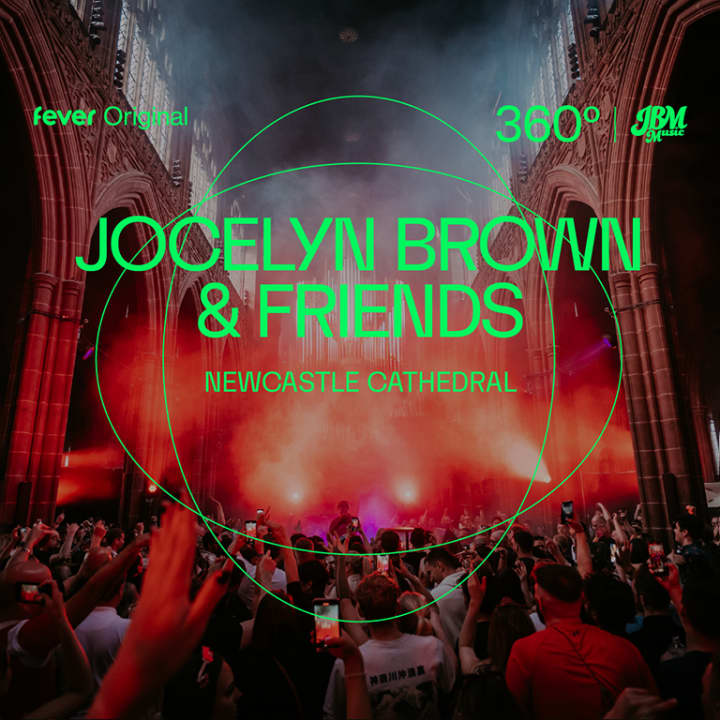 Newcastle 360º: Jocelyn Brown & Friends at Newcastle Cathedral
June 16, 2023 6:00 PM
From £19.00
---