It's an exciting time for all Santa lovers worldwide: our beloved Kris Kringle is reinventing himself! The regular Santa Claus we know and love is no more: make room for Bad Santa, a cheeky fella who spreads holiday cheer with a naughty twist! Since he's back from a year of building his own bar, get ready for wild surprises, spicy performances, and a lot of booze. From December 14 – 16, Bad Santa's pop-up cocktail experience makes Coastal Creative its home in St. Petersburg for a very limited time. 
Get your tickets for St. Petersburg's Bad Santa Cocktail Experience!
Santa takes the reins every holiday season, and this year, he's decided it will be all about the bad and naughty. To drive the point home, he's presenting his most wicked cocktail creations, featuring tons of peppermint, eggnog, cinnamon and mulled flavors — without forgetting the hot cocoa, of course! 
As you sip on 4 delightful themed cocktails, you'll get to stare in awe at the spicy performances taking place on the stage of Coastal Creative. Bad Santa's brought his friends this time around — so you know you're in for a wild ride! 
The Bad Santa Cocktail Experience will only be around from December 14 – 16, so be sure to save your spot as soon as you can! After the 16th, Kris Kringle will return to the North Pole…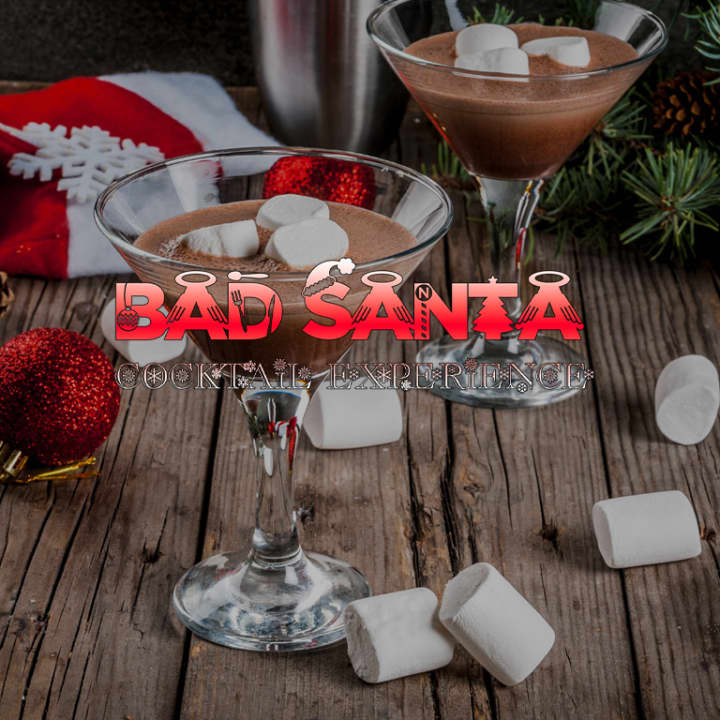 Bad Santa Cocktail Experience
---