You've surely never seen anything like this: Van Gogh: The Immersive Experience is on its way to Tucson, transporting you inside the legendary artist's paintings. Become a part of the art as projections swirl all around you, reflecting light and shadows, and experience what it's like to step inside the canvas! 
The exhibit features a walk-through segment where you'll learn more about Van Gogh and his inspirations, a projection room featuring 360-degree video mapping, and interactive segments like a drawing room and an add-on VR section. Whether you're going by yourself or with loved ones, Tucson's Van Gogh Experience is one you surely don't want to miss. 
Tickets have just gone on sale — get yours here!
Van Gogh is undoubtedly one of the most talented artists the world has ever known. At this new exhibit coming to Tucson, you'll get to uncover some of the inspiration behind his most iconic work and inquire about his day to day life in his village of Arles, France. 
The exhibit comes from Exhibition Hub and Fever, who have produced events nationally and internationally, including Monet: The Immersive Experience and Banksy: Genius or Vandal — so you're surely in for a treat. 
While the exhibition hasn't yet opened in Tucson, users are raving about the interactive spectacle in other cities. If you're not totally convinced yet, maybe hearing from them will do it: 
⭐⭐⭐⭐⭐Absolutely incredible! Learned so much about his life; the influences and changes in his work. The immersion was so revelatory. Alicia J. 
⭐⭐⭐⭐⭐Fabulous! Loved the whole experience Art/Technology immersion. Pauline F. 
⭐⭐⭐⭐⭐Stunning and such an incredible experience! Definitely allow plenty of time and do the VR experience. Bethany B. 
Plus, the exhibition was awarded best 2021 immersive experience by USA Today and ranked among the 12 best immersive experiences in the world by CNN. So no more excuses!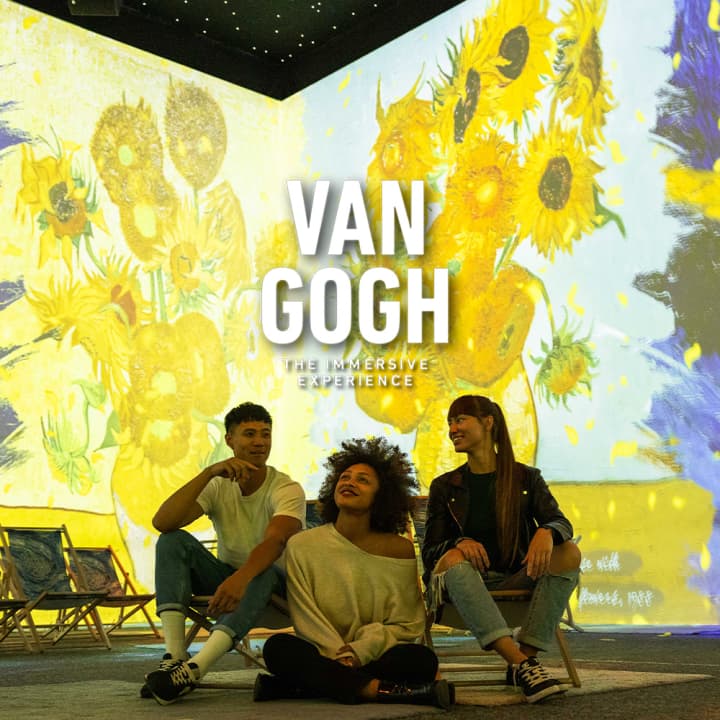 Van Gogh: The Immersive Experience
---